was waking up more and more late everyday!! bt why am i still reaching sch soo early!!! i was late out of my hs today!! bt bt i reach amk at 7.50!! damm early!! msg luvy and meet up with her at cwp then bused tgt to sch!!!
Lesson was quite hard today!! call da jie for help!! bcus she study business ma..bt..nth much she can help too!! income tax,tax and tax!! wah!!find out that there is actually so much of things that we have to be tax on!!!

some photo taking before lesson start when i go refill water and luvy is trying to pluck out the glue that is at her eyelash there!! LOL
i started to feel bored..so i start "click click click"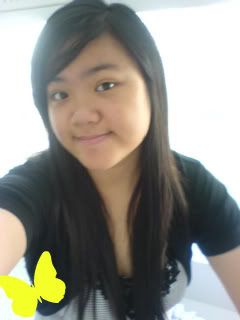 10min pass..she still haven done..

so i continue my clicking...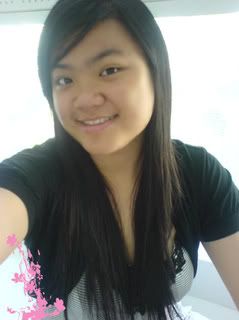 sakae for dinner after sch!!sinned!!gosh!! i i i..nvm..already eaten..LOL
as usual this is MINE..LOL..1 set!!!
This is py and luvy de!! salad..
photos!!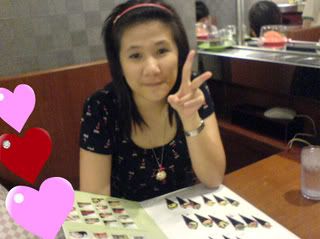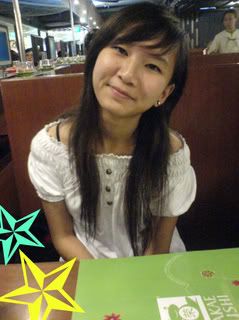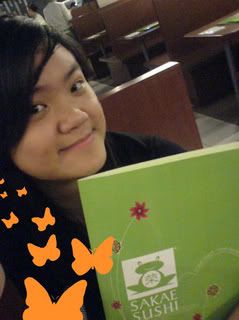 then after shop for awhile,we went to mac to use our lappy!!!
and and i ate this!!! ice cream again!!!bt this time is chocolate hot fudge!!
Eat and eat and eat..try my best not to eat too much in sch bt...effort is all gone after sch!! LOL
yeah!! finally sort out the clothes that i wanna buy!! money spenting again!!
wrking tml!!!wish me good luck and need to do some prayer!!hahaha