damm damm sleepy today in sch!! why why why? bcus of my two dear sisters!!! i was trying my best to fall alsp last nite bcus i need to wake up early today for sch!! da jie was unable to get into her lala land which cus her to keep on toking to ling and asking her stupid qn like:"ling! u know thumbdrive is hu invented de ma?" blah blah blah...
woke up today with mama shaking me!i thought i nv put alarm and is late for sch!bt bt! i still gt two min in my dream bfore my alarm will ring!argh!! try my best to faster continue dreaming bt is was tooooo late!!!
sch!hmm...i was trying my best to open my eyes and felt tired the whole day! Luvy was in the same gp as me today!! and she was like full of energy!toking to me and asking me to look at her com when she found sth nice,funny or other stuff! i try my best to "communicate" with her.bt i give up in the end.LOL.sry la!i reali very very very tired!!
Funny things happen today in the toilet due to our miss py veri high!which make luvy shocked and scare of going near her la!! LOL..i will protect u luvy!! tml wear long pant and shirt k!!hahaha!! SUSU!!! pls take good discipline of yr py can?!?!?!haha.
Ice cream after sch at mac with the same old ppl! bcus our dear luvy say when she see me,it remind her of the Mcflurry Oreo!! then regret come to my mind after i finish it!py too!!
SCIENCE UT TML!!!GOSH!!! - i haven even start study it!!
Photos!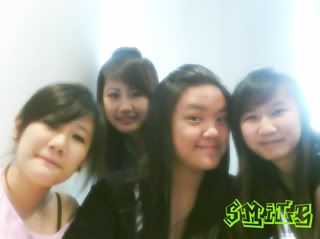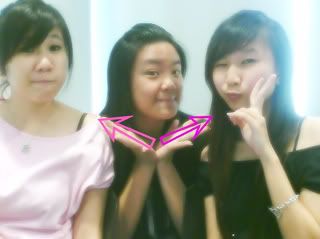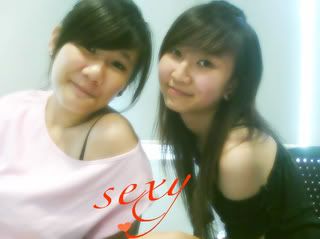 SL!! why are u watching Brown Sugar Macchiato instead of Science 6p!!!
Science science sCience!! argh!!! can RP network die off tml for the whole day pls!!!