Culinary practical jus now!! hmm.not up to any of our standard la!! like a quite slack practical la..chocolate chip cookies..nt good nt good!! was too sweet!! feel like quitting le!! bt naz and haz! was fun to be with this two gals la! and and there quite lots of "GUYS" in culinary la..hahaha.. LOL..so i will make a good thinking then.=)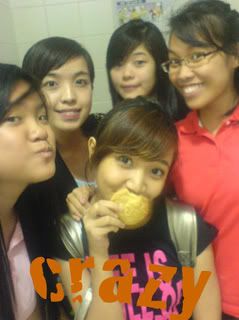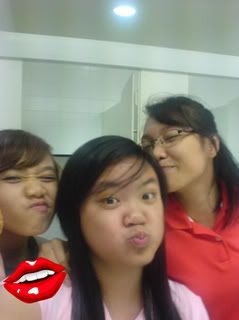 My pay is finally here!! bt have to deduct $75 from it to pay up my debt to da jie!! argh!!! $75!!! i wan online shopping.so many thing for me to buy!!!
Angel : SL! can u stop spenting money!! u need to save it for oversea trip & yr cakes ya!!
Devil : is ok one,spent now..since u are earning at the same time
Angel : u will overspent!!! then u will be in debt and then in the $16 clucb again!!
Devil : (evil smile) come on la!!dun think so far yet! u r not confirm going oversea anyway!! spent sPent SPENT!!!
Finally!! house downstair renovation is done!! no longer SL heart will pump damm damm fast when walking the way to the lift where there is cats hidding!!!