HAPPY 18th BIRTHDAY ALEX!!!
It just another gaining weight and laughing day =)
Fun started of when brandon started to play game in class which involve everyone tgt!!!
game...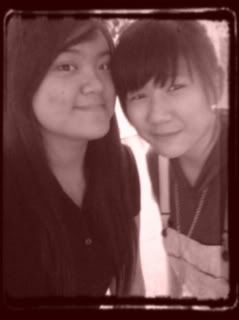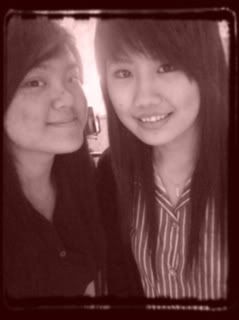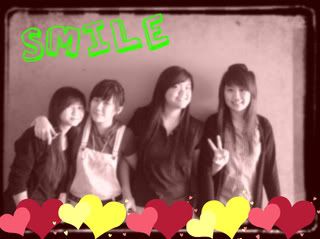 then after when we are on the train.poor py la..was bully again!! (who call her want be the "aunty") LOL
meet up with jm for dinner at amk and asked mel & daniel as they are aso going amk getting mel contact lens!!!so decided to go chomp chomp as mel was damm craving for her KANGKONG and i wanted to go buy my durian puff..so have our dinner and we order so many foods!!mel and daniel gaint drink!!!2 plates of kangkong..satay..oyster egg..carrot cake..hokkien mee..stringray..rice..
Photos!!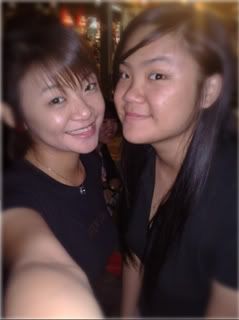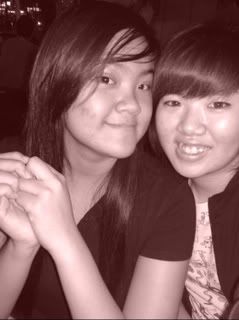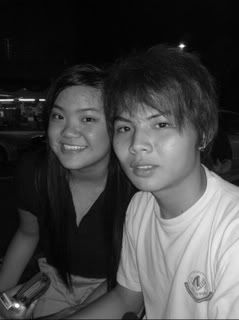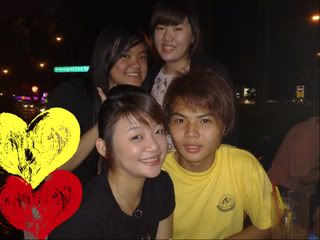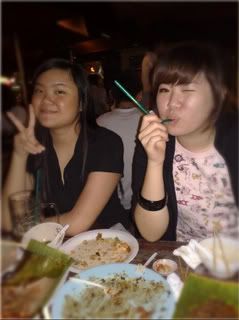 after dinner,walk to the durian shop where i wan buy the puff..bt walk walk walk,until we came to the big road,i still can't find tat shop!! LOL..so get into a cab to kovan area as we are intending to have some durian craving!! (poor mel)...and tat daniel,being the only guy there was waiting for me and jm to open the durian for him!!!wat a failure la..LOL..no strength!!hahaha
*Golden conversation of mel when we are eating durian*
Mel looking at her phone and facing daniel..
Mel : "daniel,do u want to make love tonight"
Daniel : (look at mel with his WHAT!!! face)
SL: "whahahaha,mel,wat did u say??"
JM: (Shocked)
Mel:"LOL..hahahhaha..i mean do u have this song!!!!!"
SL:"LOL..u make daniel so high and happy for that second!!"=)
Daniel:jk way.."YALA"
ALL : "burst into laugh!!!!"